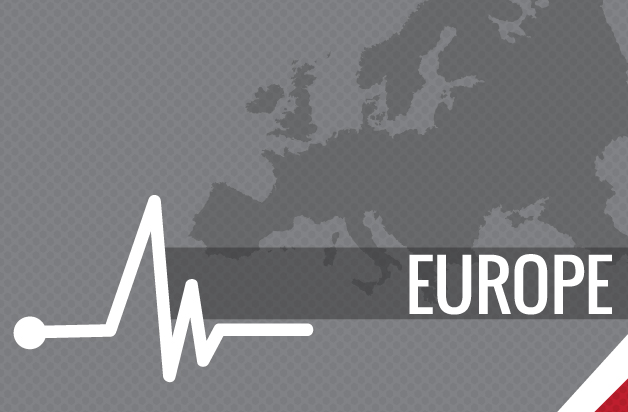 By HNN Newswire
Hotel News Now each week features a news roundup from a different region of the world. This week's compilation covers Europe.
STR: Performance of UK holiday rentals versus hotels
Holiday rentals in the United Kingdom showed lower occupancy, higher prices and different seasonal trends than hotels in the market, according to an analysis of SuperControl data by STR, the parent company of Hotel News Now. STR analysts looked at information deriving from the independent firm's 12,000 U.K. properties but limited its analysis to rentals with four or fewer bedrooms to provide a more relevant comparison with hotel rooms.
Key findings included that U.K. hotel occupancy was 35.5 percentage points higher than holiday rental occupancy during 2017, although both accommodation types saw similar moderate growth in occupancy over the last three years, and U.K. holiday rental rates were 25% higher than hotel average daily rate in the same year, a result of holiday rentals offering more rooms than hotels.
HNA Group sells Radisson Holdings to Jin Jiang
China's HNA Group has entered into an agreement to sell Radisson Holdings, which includes Radisson Hotel Group, to a consortium led by Shanghai-based hospitality group Jin Jiang International Holdings, with the deal including the purchase of 100% of Radisson Holdings for an undisclosed sum, as well as 51.5% of the outstanding shares of Radisson Hospitality AB for a per-share price of 35 Swedish crowns ($3.83).
Similar to fellow Chinese conglomerates, HNA Group has come under pressure from its government to sell off stocks and assets it has acquired over time. Along with investing in Radisson, the company paid $26.25 per share to acquire 25% of Hilton from U.S. private equity firm Blackstone in October 2016.
China, new brands lead IHG's first half
InterContinental Hotels Group executives are confident that the U.K.-based hotel company is on course for a strong 2018 as its efficiencies help savings, signings and room growth, especially in Greater China. CFO Paul Edgecliffe-Johnson said IHG has opened 22,000 rooms in the first six months of 2018, an 11% increase over the same period in 2017.
CEO Keith Barr said during an earnings call that IHG "grew (RevPAR) at 3.7%, which together with 4.1% net-system-size growth, drove underlying operating profit up 8% and underlying (earnings per share) up 25%. This underpins our decision to raise the interim dividend by 10%." Greater China shone as the star in terms of RevPAR increases with a rise of 10.1%, while Europe, the Middle East, Africa and Asia (EMEAA) and the Americas both saw more modest RevPAR growth, at 3% and 3.2%, respectively.
STR: London hotels set performance records in July
STR's preliminary data for London indicated the U.K. capital set record levels in average daily rate and revenue per available room for year-over-year July numbers, with ADR rising 4.7% to £171.25 ($218.55), revenue per available room rising 9% to £156.15 ($199.28) and occupancy rising 4% to 91.2%.
Both ADR and RevPAR levels were the highest for any month in STR's London database, even topping levels achieved in July 2012, when the market hosted the opening days of the Summer Olympics. STR analysts attribute the strong performance to an unseasonably warm summer, as well as popular events, including Wimbledon and London Pride. Also of interest is that while supply increased for the period by 2%, demand increased by 6.1%.
AccorHotels sells further 7% of AccorInvest, closes sale
AccorHotels sold a further 7% of its AccorInvest (HotelInvest) hotel portfolio on 25 July to Colony Northstar for €250 million ($285 million), which if agreed by AccorInvest's board of directors will result in AccorHotels retaining a 35.2% stake. Most of the portfolio was sold in February in a €4.4-billion ($5 billion) deal for 55% of the total to a group of investors.
The announcement was made during the French hotel company's first-half 2018 earnings conference call, in which CFO Jean-Jacques Morin said the firm's RevPAR increased by 5.1% overall, with its home market of France seeing an increase of 5.6%, while in Paris RevPAR jumped 9.5%. One goal reached in the period was that the firm surpassed 4,500 hotels and 650,000 rooms.
Spanish hotels cut rates as competition grows
Hotels in Spain are cutting rates this summer in response to tourists choosing other destinations such as Turkey and North Africa, according to sources, one of which said that "visitor numbers to Spain (have started) to peak after five record-breaking years." The main source destinations for Spain are the U.K. and Germany.
Álvaro Pacheco, a spokesperson for Spain's Barceló Hotel Group, told Reuters "we've generally seen less demand this summer, mostly because of the comeback of competitor markets like Turkey, Egypt and Tunisia, which are offering substantially cheaper packages than the Balearic Islands."
Deals and developments
Canadian hotel firm Westmont Hospitality Group bought the 166-room Hilton Dublin Airport from London-based Emerald Investment Partners and Windward Management for €22.5 million ($25.7 million).

Spanish owner Atom Hoteles Socimi bought three Spanish hotels from Meliá Hotels International for €73.4 million (€93.7 million), the 365-room Meliá Sevilla, 308-room Sol la Palma and 294-room Sol Fuerteventura Jandia, the last two in the Canary Islands.

Yotel announced it will open a Glasgow, Scotland, hotel in 2019 close to the city's central railway station with a rooftop bar and a bowling alley. It will be the firm's second property in Scotland and fifth in the U.K.

German-based Headstream Capital Group and Anter Group have acquired five hotels from The Netherlands-based European Hospitality Properties. The assets are the Golden Tulip Parkhotel, Neu-Ulm; Stays Design Hotel, Dortmund, and three Agate Hotels in Bretten, Hoyerswerda and Hannover Airport.

Also in Germany, BNP Paribas REIM has bought a portfolio of Ibis Hotels properties in Munich from AccorHotels: the 110-room Ibis Munich Airport, 133-room Ibis City-South and 167-room Ibis City-East, the 133-room Ibis City-South.